The Orangery Clinic
laser. aesthetics. beauty
Bath
Electrolysis
​
Hair removal using a disposable sterile needle with each treatment.
15 mins - £25
20 mins - £30
30 mins - £40
Dermaplaning
​
Dermaplaning is a simple and safe procedure for exfoliating the skin and ridding the skin of fine vellus hair (peach fuzz) using a medical grade scalpel. This treatment allows skin products to penetrate more deeply and make up to glide on evenly, giving a radiant smooth appearance.
​
Per treatment - £70
Waxing
Hygienic and effective hair removal using a high-quality warm wax.
Half Leg (lower) - £20
Half Leg (upper) - £23 Underarm - £13
Lip or Chin - £13 Chest or Back - £30
Three-Quarter Leg - £25 Bikini Line - From £15
Lip and Chin - £18
Full face - £20 Chest and Back - £45
Full leg - £30 Brazilian wax - From £24
Forearm - £20 Full leg and bikini -£40
Hollywood From - £35 Full arm - £25
Full leg and bikini - £38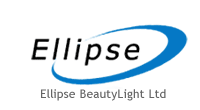 Intense Pulsed Light Treatments
IIPL stands for Intense Pulsed Light. The Ellipse IPL system treats many of the most common skin problems such as: unwanted hair, facial thread veins and pigmentation.
Clinically proven these treatements are safe, gentle and effective.
Permanent Hair Reduction
Ellipse Hair Reduction treatment offers clinically proven, safe and effective long term reduction of unwanted hair. Excellent hair reduction is obtained after approximately 6 treatments but this can vary from person to person. Ellipse IPL is suitable for arms, underarms, back, chest, bikini line, legs and face. This treatment offers painless permanent hair reduction delivering smooth skin for both men and women, eliminating the need for shaving, waxing and tweezing.
Lip or chin £299 £55
Lip & chin £425 £75
Full Face £499 £90
Underarms £425 £75
Bikini Line Standard £425 £75
Bikini Line Radical £550 £100
Bikini Line Hollywood £750 £150
Bikini Line & Underarms £750 £150
Half legs £750 £150
Full Legs £1150 £199
Half legs & Bikini Line £999 £185
Full legs & Bikini Line £1250 £250
Back £750 £150
Forearms £550 £100
Full arms £750 £150
Nipples £299 £55
Before and After a Skin rejuvination treatment
Treatment of Sun-damaged Skin and Skin Rejuvenation
Most people would like to keep a young and fresh look forever. This is not easy as our skin ages due to excessive sun exposure and decreaded production of collagen. Skin rejuvenation treatment with Ellipse keeps a younger and fresher look. The safe Ellipse light makes your face look smoother by reducing age spots and diffuses redness and improves your skin texture. Uneven pigmentation is also reduced it may take between one and three treatments to obtain results.
Per face treatment - £150
Course of 3 - £389
Per face and neck treatment - £200
Course of 3 - £550
Facial Thread Vein Removal
Ellipse uses short, safe bursts of light to quickly remove veins from your face. They will gradually and safely dissapear after treatment. The number of treatments required will depend on the severity of the veins and the size of the area.
Price upon consulatation
IPL is safe for people of all ages. However, it is unadvisable for young teenagers to undergo IPL hair removal as their system of hair growth is not fully developed. We do not therefore, treat anyone under the age of 18.
Consultations free of charge
Before and after Thread Vein treatments
Before and after IPL Hair Reduction
Before and After IPL Pigmentation treatment